Your digital wayfinding solution can display more than just directions. With our digital wayfinding solution, we are able to integrate your business news and events and display this on the digital wayfinding system. We have done this for our GoTafe client who wanted to grab the same news and events from their website API system and display this on the digital wayfinding kiosks. This enabled visitors and students to be up to date with everything that is happening within the campuses.
On the digital wayfinding solution, you will see a NEWS/EVENTS icon and when visitors or students touch this button the system will pop up the News and Events page.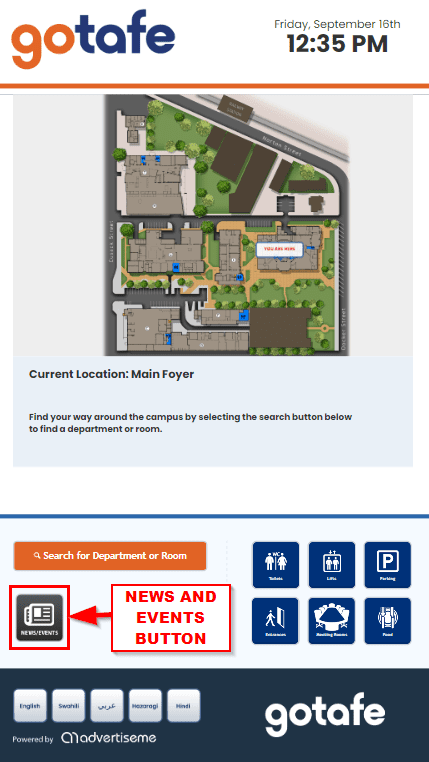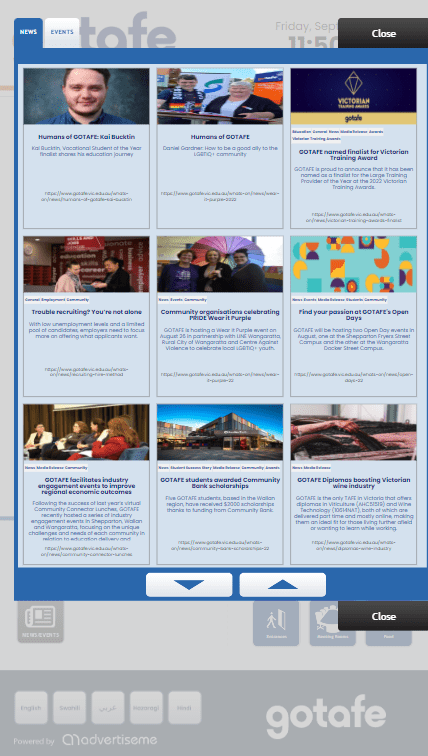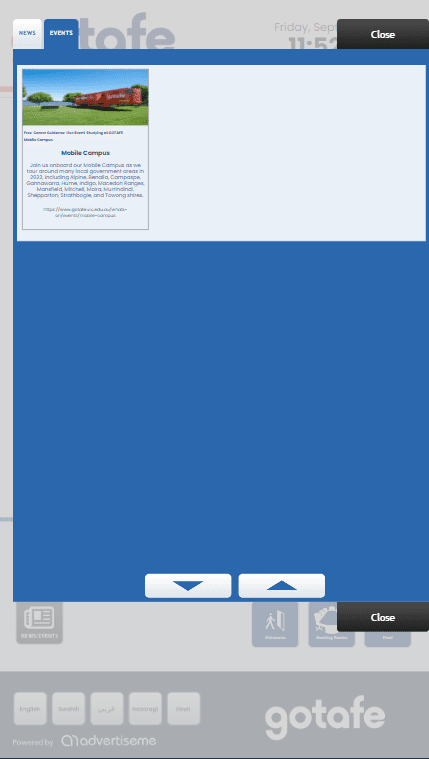 We are able to integrate any JSON, XML or RSS feed into our Digital Wayfinding Solution and if you don't have any of those, you can also use our Digital Signage News and Events Module. With this module, you will also be able to distribute your news and events across different digital mediums such as digital signage, digital wayfinding, websites and mobile apps.