Description
The Outdoor Digital Wayfinding Kiosk is built especially for outdoor use and is capable to be displayed in all weather conditions. The unit comes with an IP (Ingress Protection) rating of IP66, meaning it is able to be protected against powerful water jets. If you need something to withstand the Australian weather, then this may be the product for you.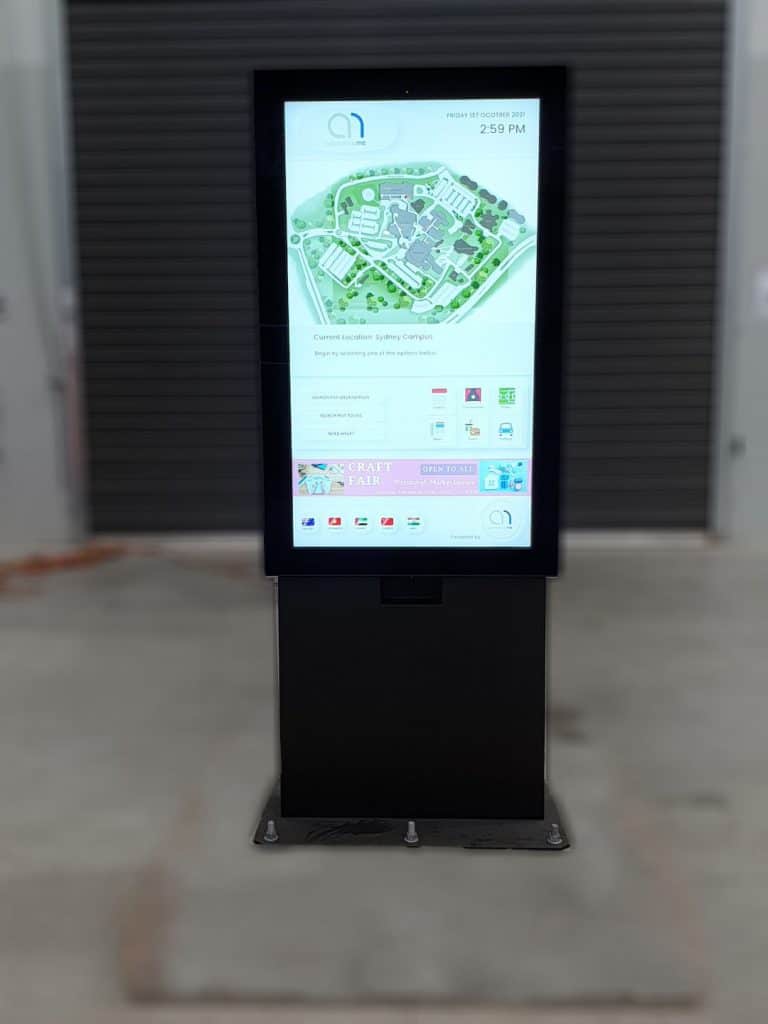 FEATURES
IP66
Industrial grade LCD module with sunlight readable 2,500 nits
Touch screen capable and interactive (screen sizes 46 and 55″)
Portable using wheels or mounted to the floor
Purpose built for 24hr/7 day use
Anti-vandal glass using Anti-Reflective coat to minimise reflections and increase sunlight readability
Whether you want to use the solution for direction wayfinding or navigational wayfinding we can help. It can be used by councils, shopping centres, medical centres, universities, hospitals and construction sites. When combined with our Digital Wayfinding Software solution, the possibilities are endless.