Are you still printing static directional wayfinding signs? It's now time to go digital and use Digital Directional Wayfinding. By using our Digital Wayfinding Solution, we are able to help visitors and customers navigate confusing hospital corridors, office hallways, large universities, airports, libraries and school campuses. Our complete digital wayfinding solution will not only display how to get from a starting point to destination but along the route at major junctions, we can introduce directional wayfinding screens to further help your visitors and customers find their way.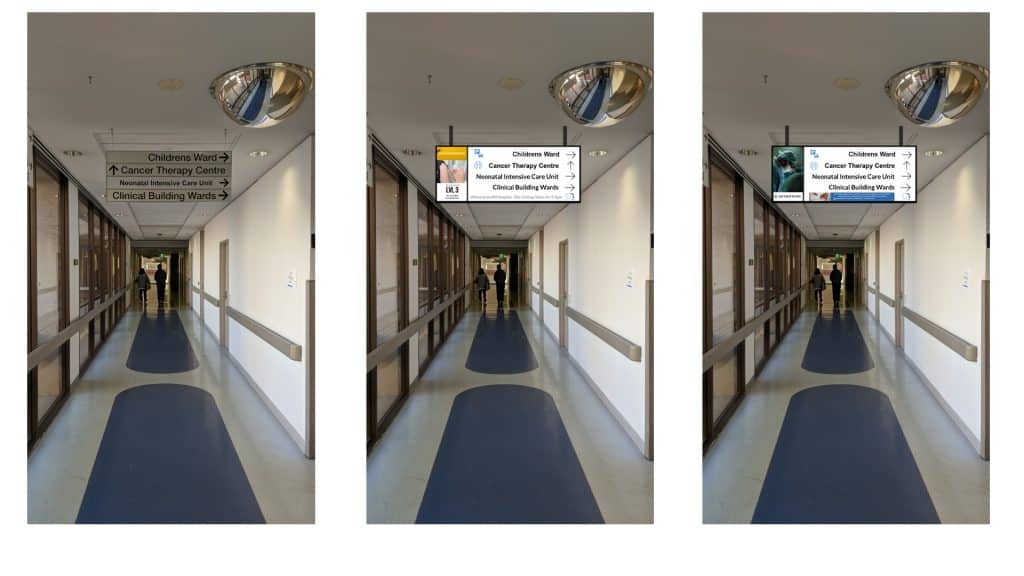 On our digital directional wayfinding screens we are also able to display and direct to various POI (Points of Interests) such as toilets, prayer rooms, retail stores and so much more. The possibilities are endless because it's our custom build solution. We are also able to display other modules such as Social Wall, staff directory, tenant directory, advertisements, communication posters, surveys, check in (using mobile phones, NFC, barcodes, RFID). Need a specific feature or requirement for your solution – no problem we can discuss this and add it to the digital wayfinding solution. This is what makes us different from other off the shelf digital wayfinding software packages – we purely don't just sell you the software but our aim is to create an innovative and interactive experience like no other.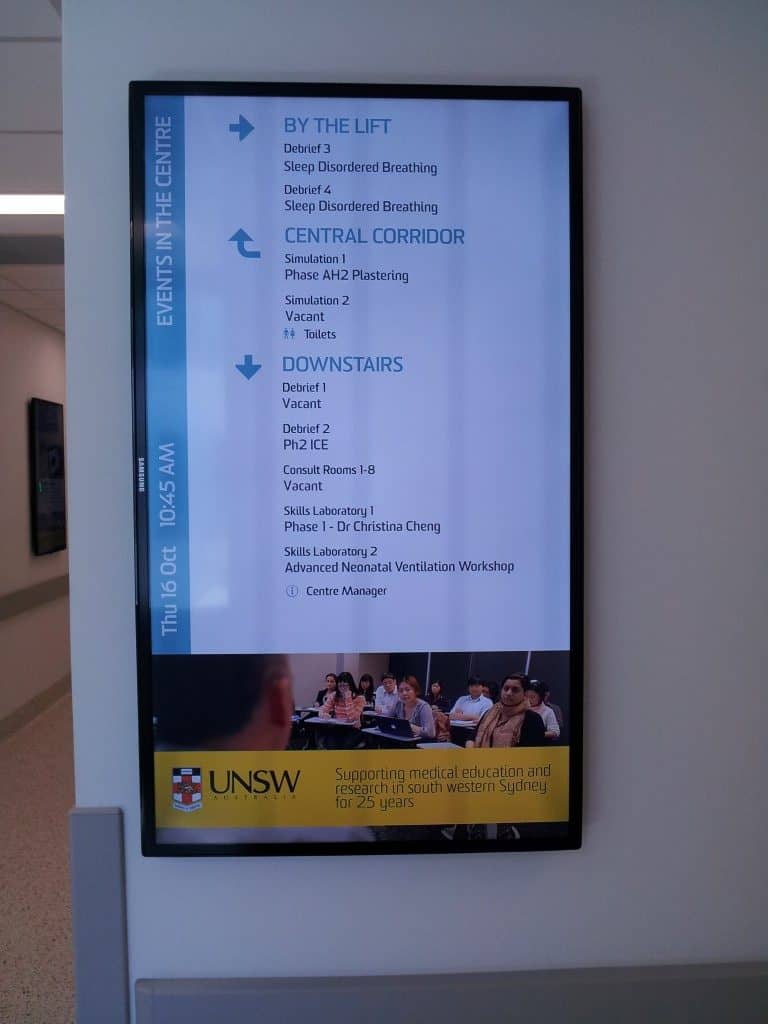 We designed our Digital Wayfinding Solution to help eliminate confusion, reduce stress and more importantly provide important communications where your visitors and customers are most engaged – when they are lost and need help. For example, if you have a visitor car park, we can help your customers as soon as they hop out of their car. You can use a Car Park Module for Digital Signage to help manage your car spots and display directional wayfinding.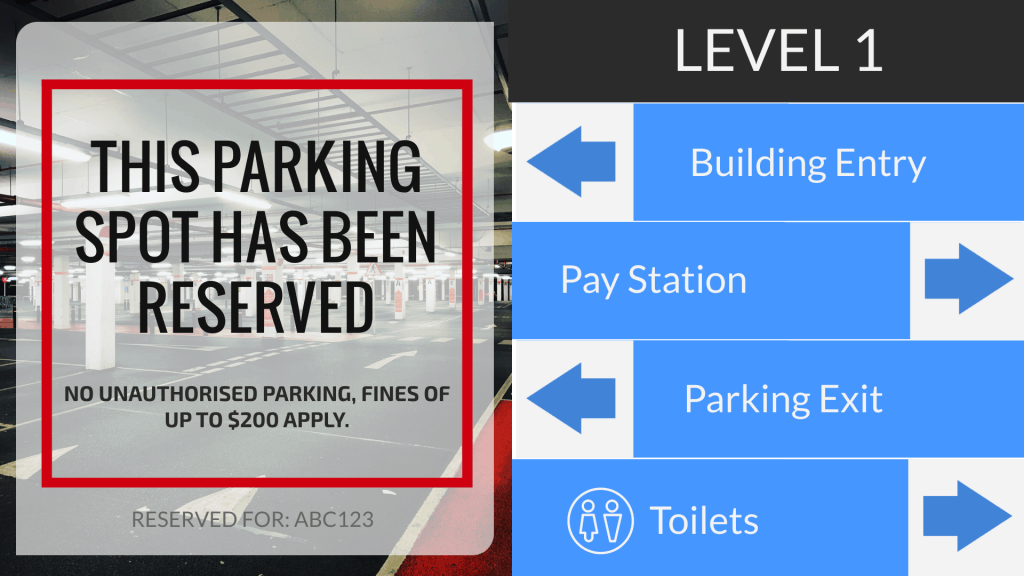 With the experience we built over the years, we can help identify locations to place the digital wayfinding kiosks and directional wayfinding signs. Overall, our aim is to enhance and simplify the entire journey by using digital solutions.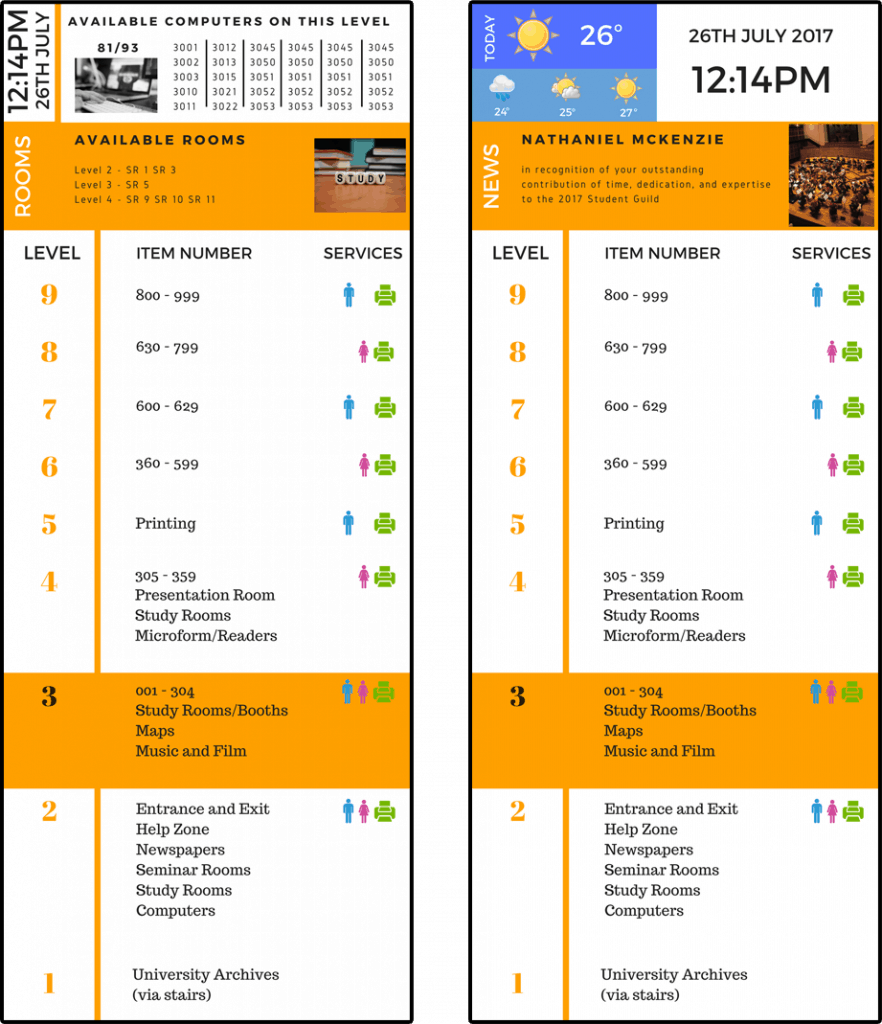 So if you're thinking of displaying directional wayfinding signs, stop for a minute, talk to us and see how we can make the experience interactive and digital!