You may have seen Digital Wayfinding Directories at the main entrance of buildings and they have been used to display directorional information of where tenants, people, rooms, or facilities are located within the building. We've installed and supplied different types of digital wayfinding directories from a very basic digital wayfinding directory to a complex directory that shows the routes across multiple buildings.
The basic principles of wayfinding directories is to display a list of destinations and where they are located. Here's an example of a directory displaying the event names and the room locations from the NSW Ministry of Health: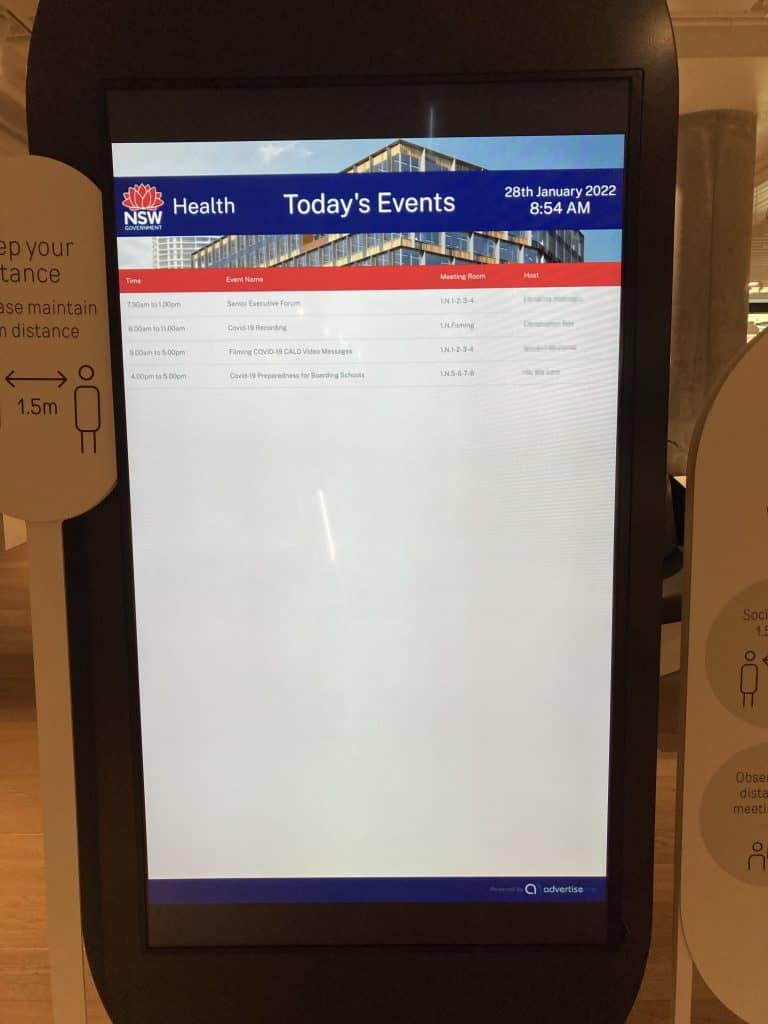 In this example, the directory automatically grabs the information from a booking system and displays any current or upcoming events. Also, any past events are not displayed on the directory. With our digital wayfinding solution, we are able to customise the entire solution to meet your branding requirements. This includes changing colours, text, adding background images, displaying any real-time data information from external third-party systems using APIs and also adding any marketing banners.
For more complex digital wayfinding directories, we can display a full route of were staff, meeting rooms, departments, toilets or any specific location on a floorplan. and meeting rooms. We've built an routing algorithm to use the shortest path and even include when to use the stairs or lifts. Here's an example from the Victoria Legal Aid: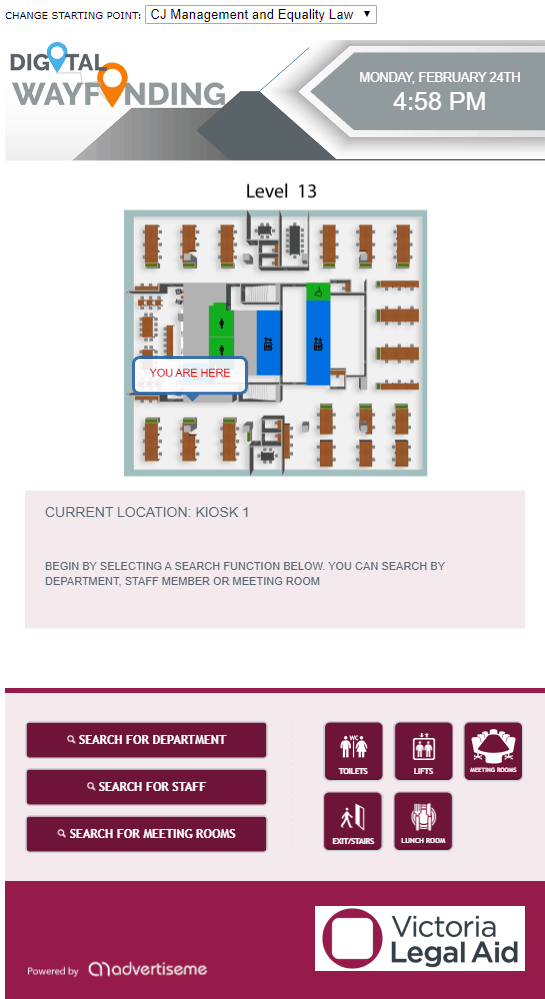 For organisations that spans across multiple buildings such as hospitals or universities, we also have a digital wayfinding solution that cater this. We have completed multiple projects across different hospitals and can also be expanded to aged care and different health facilities.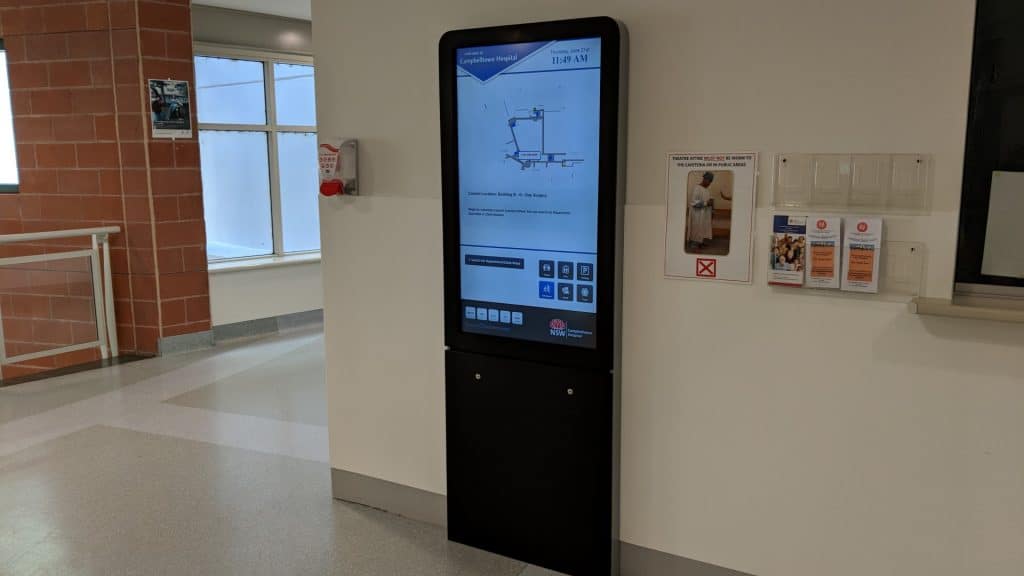 With a more complex digital signage solution, we are also able to add modules that displays information such as news/events, Social Wall, surveys, QR codes, and sponsorship and marketing banners. You can find these in our product page: Digital Wayfinding Solutions Products