Integrating directional digital signage with Digital Wayfinding Solutions will create an amazing experience for your visitors and transform the user experience. The technology has caused an industrial revolution, from using just static screen signs to a system that offers services and additional information on directions and easy wayfinding solutions. Integrating directional digital signage and digital wayfinding solutions with the latest technology has provided the best ever experience for visitors and customers in our organisations. You will agree with us that this is the most interactive and innovative system you will ever use!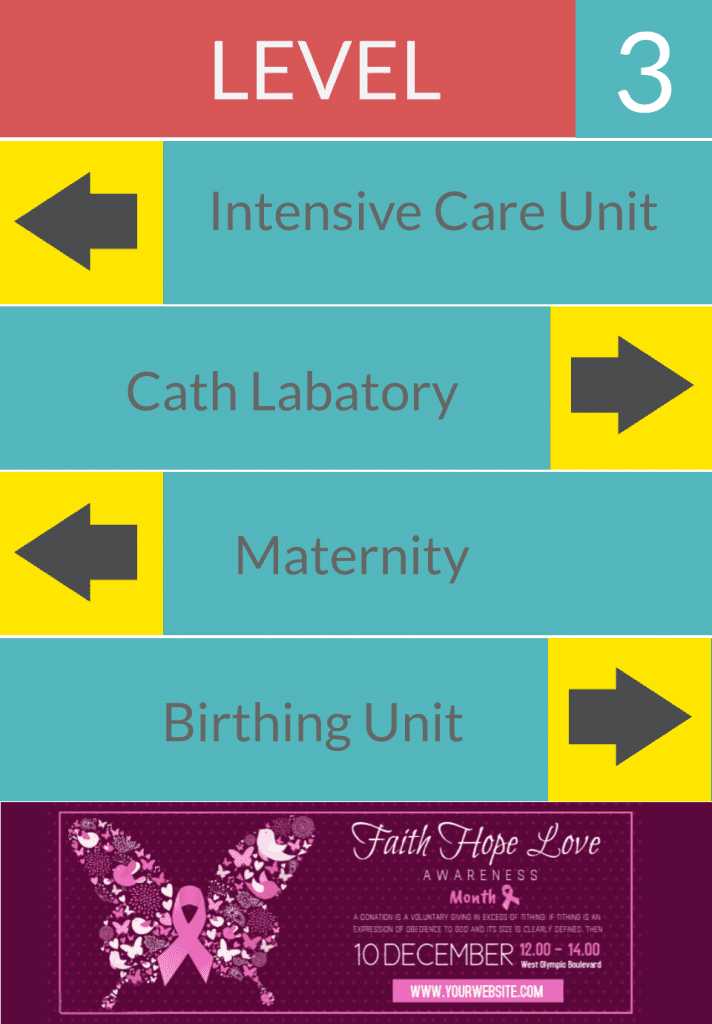 Understanding this technology
The integration of the two technologies has taken navigation and wayfinding to the next level. What the technology can do is that it links your customers' smartphones or static screens with digital wayfinding solutions. By doing so, the customer is able to get direct information and turn by turn directions on their handsets or right at the interface screens, based on their starting point, route and destination. Combining the two technologies makes it possible to integrate additional informational data with the wayfinding experience such as real-time data feeding and data analytics.
Integrating directional digital signage and digital wayfinding solution is like providing your client with both the online and offline experience, all focused on the most client winning transformative navigation strategy. The two are intertwined to work concurrently for easy navigation and to provide confusion-free directions inside your business. The digital wayfinding solutions will display directions for various points of interest while the directional digital signage will analyse these starting points and destination data for a more custom built navigation solution, by incorporating a smart routing algorithm. The technology outweighs the struggle of following static signals that are tedious and time-consuming. Digital Wayfinding has been used in hospitals, education, councils and corporate businesses.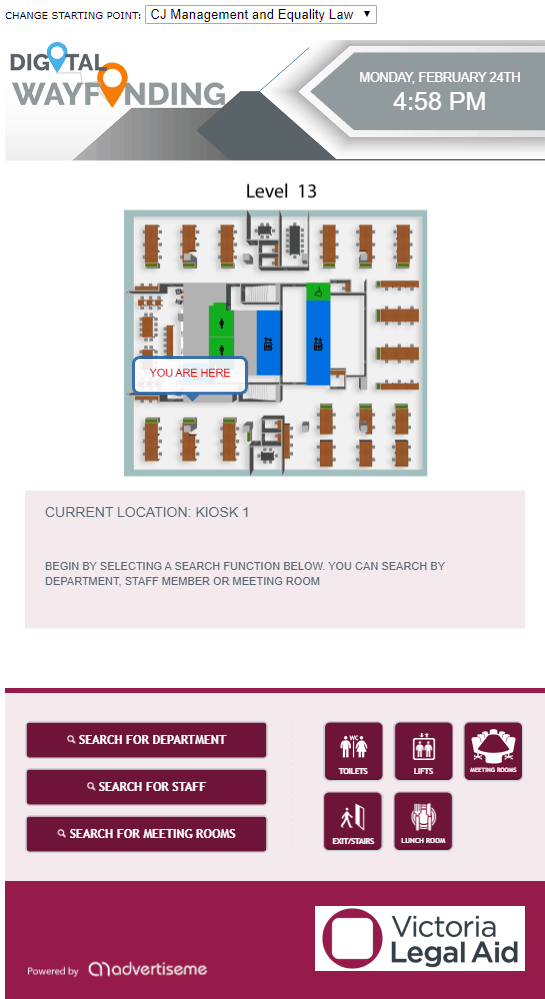 How direction digital signage is used in combination with the digital wayfinding solutions
The operation of the two technologies coherently is enabled by the AI-based algorithm that coordinates directional digital signage units with the digital wayfinding solution to find the exact, precise and accurate destination in the fastest manner. The system is much powered by the current era, where almost every person has access to a smartphone. The working of the two systems has been made possible by routing algorithm software that determines a users' location and provides a smart route to their destination. In combination with the placement of directional signage, the user will definitely not get lost.
 Directional digital signage uses the latest web technologies and it's very similar to using GPS direction which makes it easy for the user to identify where to go. Digital signage provides intelligent data that is compiled by an AI system and the correct information is sent to the right audience based on the location, destination and specific needs. Integrating directional signage and digital wayfinding is a strategy of digital transformation that enables our customers to combine both online and offline experiences. Our focus is to ensure that the AI is interacting well with the right audience and for a more dynamic and personalised dominant experience. Our software can be customised including changing the way our smart algorithm is used to ensure customers are guided to their destination by using dynamic walkable paths. This will allow the customer to follow more dictated walkable paths to provide the most direct and appropriate route. 
At Advertise Me, we provide digital wayfinding kiosks that display information about multi-floor maps, corridors, and paths within the building, campus or floor. The physical directional wayfinding screens that help customers and visitors to easily move around at ease are made even more convenient, with the incorporation of directional digital signage. Besides getting the map routing information, we are also able to display real-time data from your internal or external systems such as news and event feeds, bus and train timetables, social media posts (using Social Wall) and any custom data you need to display to enhance the user experience. Even more is that the technology provides customised applications, where your clients can get their direction updates and are able to give alerts in case they get lost, as well as surveys or feedback after the services, are received.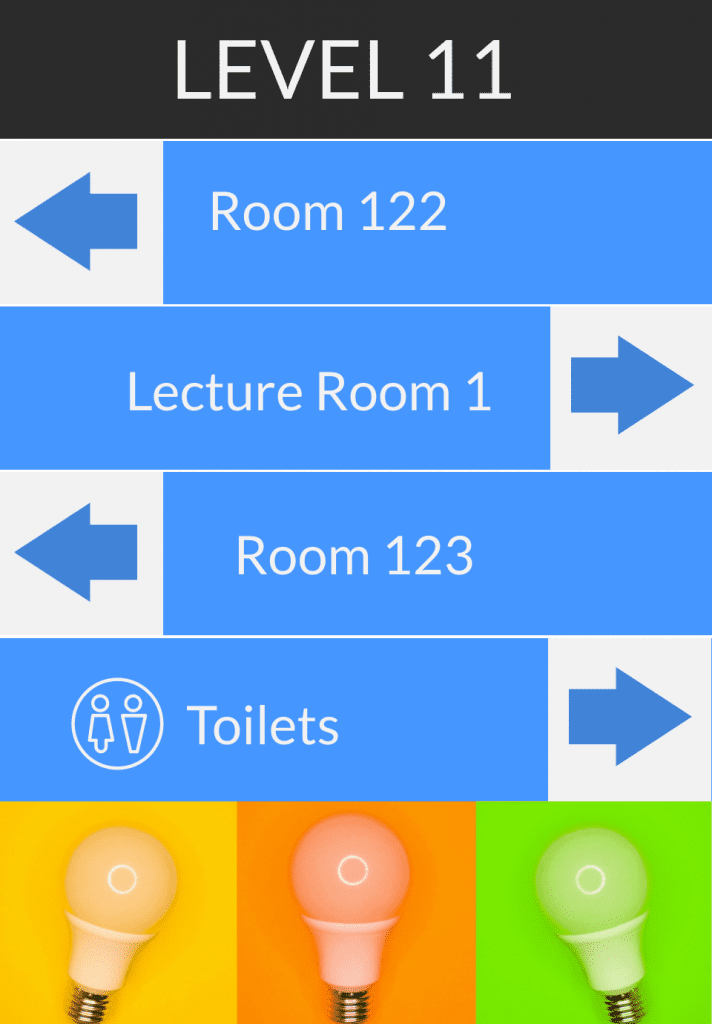 Why combine the two technologies?
The combination of the two technologies is what all businesses have been looking for over the years, and we have the answer. We allow business owners and customers to explore the easy navigation trend characterised by personalisation and customisation.
The technology provides the most engaging, and intimate interaction for our customers. Being the latest technology, it has come with expanded features that cover the needs of every industry and business. You can therefore get intelligent paths for easy navigation in multi-building, and automatic animations for easy navigation and directions. You will concur with us that a technological system of integrating directional digital signage with the digital wayfinding solution is what every organisation needs, to easily achieve their user experience goals. Customer satisfaction is a huge step to business success. The technology is customised to tailor to the needs of every guest or customer visiting your organisation. Helping visitors have a seamless experience navigating through your building is what every business should aim for and we are here to help you do just that. Our main goal is to simplify the process of integrating directional digital signage with digital wayfinding with the latest technologies so contact us at Advertise Me.