Are you looking at providing intuitive digital wayfinding directories to your customers? Well, worry no more. A digital wayfinding directory is modern and effective signage that will help everyone efficiently navigate through your building and find their way with zero struggles! It is designed to tackle any navigational confusions and especially help those who are in unfamiliar settings. This solution will make the guest feel comfortable and safe. It is the easiest way to ensure that customers get information and directions of where to go with ease and more importantly with no stress or confusion.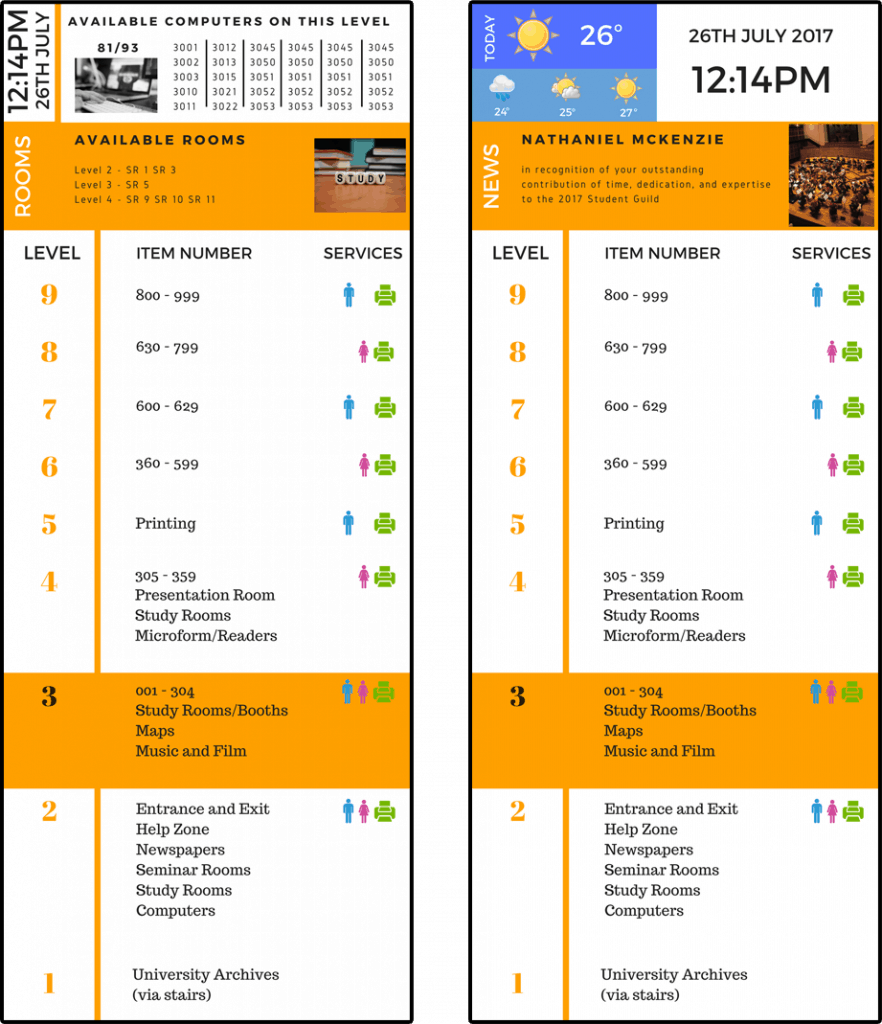 Use of digital wayfinding directory in organisations
A digital wayfinding directory has become a major competitive solution and is a must-have for all businesses. Therefore, this digital wayfinding directory must be incorporated in an organisations' current websites, mobile websites, mobile applications and more important at the front entrance of the building. Other businesses have implemented interactive kiosks location-based digital wayfinding signages to increase the ability to interact with and be in touch with the brand. This technology provides an easy-to-use directory system that displays different locations in a building, level or area. Using the system is easy and it can be used by everyone, irrespective of age or skill level.
Why should businesses use one?
1. To improve on customer experience and satisfaction
Navigating complex spaces quickly and safely is a goal that every organisation should strive to achieve for the comfort of the guests, visitors and customers. A digital wayfinding directory is a digital tool where the user selects or enters the location they want to find and our system will show them the path where to go and make the experience easy and less frustrating. Overall, our digital wayfinding directory is convenient and provides a quick and easy way to direct people to their destination. Therefore, a digital wayfinding directory is needed by every organisation to improve the customers' experience and satisfaction.
2. Creating an interactive and accurate map for the customers
Every visitor wants to see a simple, interactive and accurate map of their current location and their surroundings. That's where we have built a customised solution for indoor mapping and routing to help visitors identify a particular destination such as a store, department, room, a product on a shelf, or any other amenity within the building. A guest visiting a high foot traffic area or a large building will need proper guidance, or they will feel frustrated and give up. Therefore, you will need to make sure that a digital wayfinding solution offers a great solution for that specific location such as airports, museums, universities, shopping centres, and hospitals. There are many great examples of digital wayfinding directories and you can even check out our portfolio here: PORTFOLIO
3. It saves time for the visitors
An easy to use navigation system will mean the visitor will find it easy to search and locate their destination and hence saving valuable time. One of the significant advantages of the digital wayfinding directory is that the customers can quickly see their destination or use our interactive solution to find the location they are after. As a result, they will pinpoint the exact place they need to see and show how to navigate through unfamiliar corridors and even display which lift or stairs to use.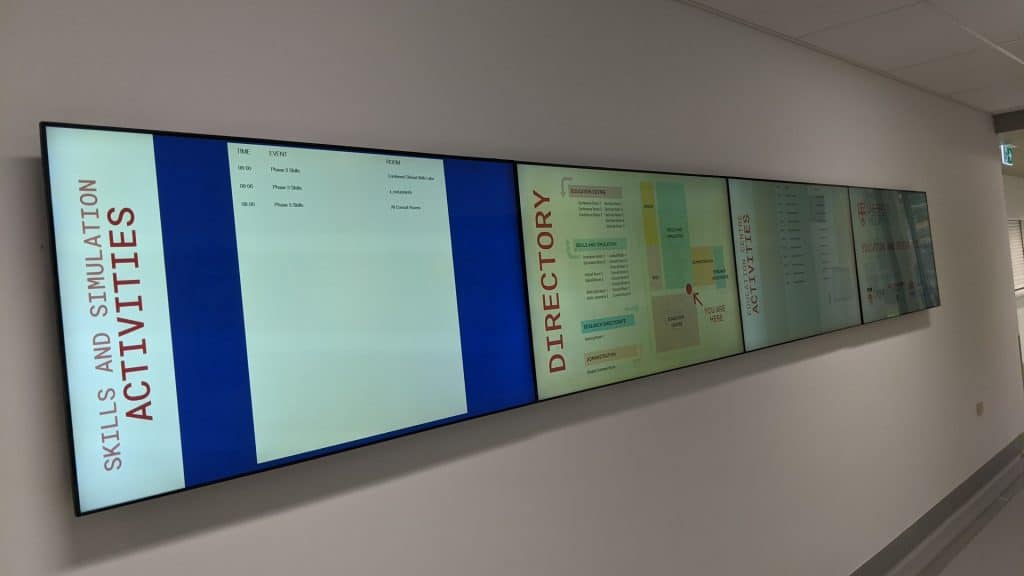 What is involved in setting up a digital wayfinding directory?
Our key aim is to provide our customers with a custom interactive solution to meet their business requirements and most importantly a solution that can be scaled for the future. There are two main components to any digital wayfinding directory. One is the hardware and the second is the software. In terms of the hardware, a simple digital wayfinding directory consists of a commercial-grade screen with either an internal media player or a high-performance player that is either installed at the back of the screen or inside a kiosk. For a more advanced solution, a touchscreen can be used to allow visitors to enter or select data. In terms of software, you can use an off the shelf product but at Digital Wayfinding Solutions we try to customise the software to meet the client's requirements. This may include adding features such as QR codes, SMS, surveys, check-ins and even integrating with third-party APIs such as event management systems. You can view our list of products here: DIGITAL WAYFINDING PRODUCTS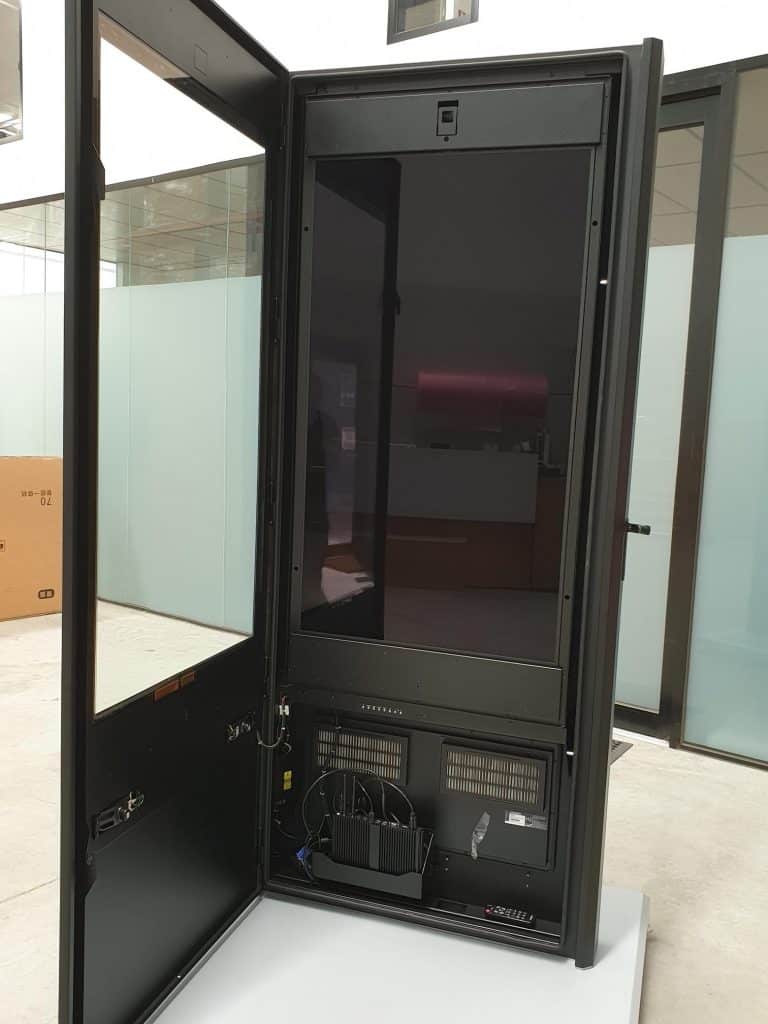 One of the most important tasks in setting up a digital wayfinding directory is to make sure that there is a list of various destinations within an indoor space and map out these locations on a floor plan. Next, we need to compile all the names whether of people, departments, rooms, facilities in that space and display it like a directory board. Therefore, destinations are described using names and room numbers for effective floor plan mapping and navigation. The interactive screens use touchscreen technology to enable the user to select their point of interest and search or enter a specific location they are after. It is important to note that every digital wayfinding directory solution is tailored to a particular business and suited to the company's brand. The digital wayfinding directory signage could be at a location where they first enter the building as this is the first point of contact with a visitor. As part of our complete digital wayfinding solution, we are also able to create dynamic mobile apps to help guide the visitor whilst they are walking and looking for their destination.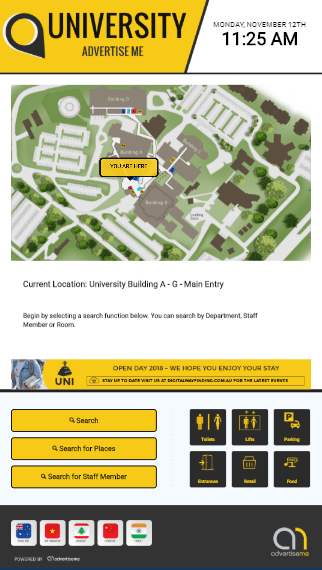 In summary, here's a process flowchart of what we do in our business.

A digital wayfinding directory is what every business needs to have to help guide more visitors around their premises. By adding a digital wayfinding directory, visitors will feel at ease when they need to find a specific location at an unfamiliar place. Customising and personalising visitors' needs by guiding and interacting with them is a feature of the digital wayfinding directory that has helped businesses save time and improve the overall experience for the visitor.